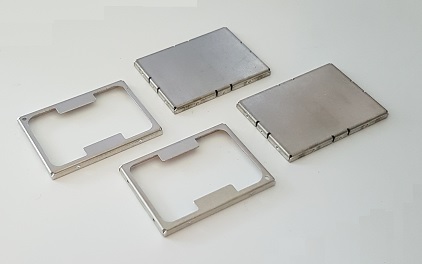 Standard 2-piece, Cover & Frame
A 2-piece EMI solution can be configured to your needs. In this case the customer preferred to have 2 pick and place pads on the side, thereby freeing up room for the enclosed parts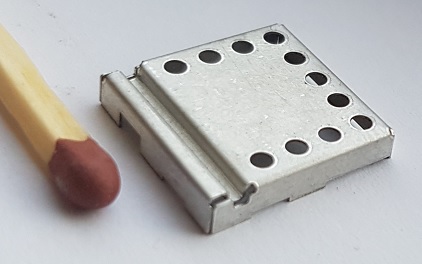 Shielding with cable guide
When you have a challenging idea, AP2PM is there to support you in bringing it to life. In this example, EMI shielding is combined with a cable guidance feature, allowing more parts in a small volume and therefore saving space in the overall design.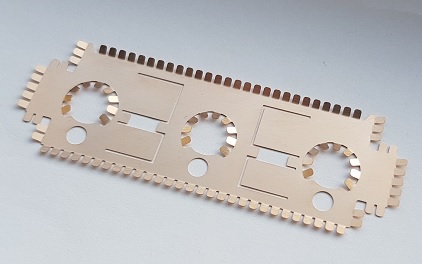 EMI Shielding Gasket
Phosphor bronze shielding gasket to prevent EMI leakage from sensitive measurement equipment.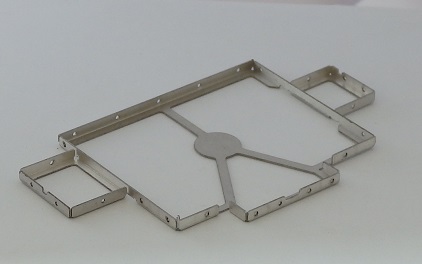 Internal Walls
EMI Shielding can be equipped with internal walls. This way, one part can have the functionality of 2 parts or more.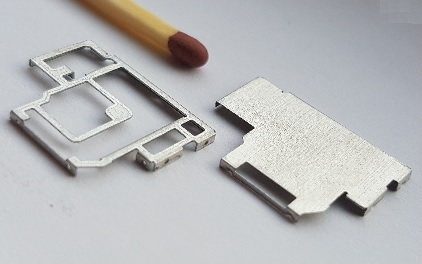 Low profile, intricate details
In this set we see a combination of very small details, internal walls and a low profile cover & frame. The customer also requested an extraordinary low coplanarity of 0.05 mm
Custom EMI shielding cage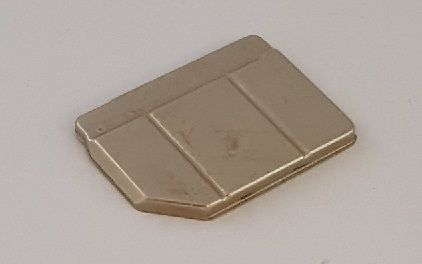 One-Piece, full drawn and closed
Totally closed, one-piece BLS. Very rigid due to its drawn design and offers full concealment of EMI radiation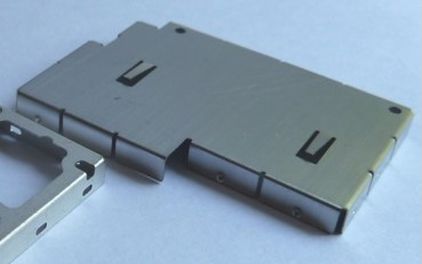 Contact Springs
In some cases, extra grounding is needed to come to an acceptable shielding efficiency. Standard solution would be to laser-weld extra springs on the cover. However, as shown above, when the proper material has been selected, grounding springs can be incorparated in the cover. This ensures efficient conductivity while no extra parts are needed
Electrical insulation
When the mechanical design is tight in its tolerances, chances are that parts on the PCB make contact with the shielding, possibly causing short circuit. To avoid this, insulators can be applied to avoid unwanted electrical contact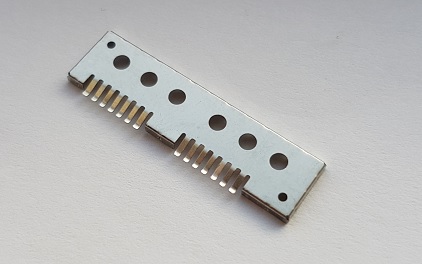 Connector cover
This cover shields a flat flex connector from EMI interference. The grounding springs ground the flex as it exits the shielding. This way, data integrity is protected.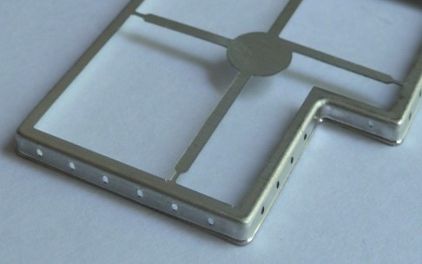 Drawn parts
Standard stamped and folded parts usually are closed up sufficiently for most EMI purposes. In those case where EMI requirements are higher, we can offer drawn parts. The additional advantage is, that drawn parts are usually more rigid than stamped and bent parts